Gary Con is the annual game convention celebrating the life and works of E. Gary Gygax. From Gary Con: "We do this by doing what he loved so much in life, playing Games! Join Gary's children, friends and fellow game enthusiasts as we celebrate a life well-played."
Event Details:
Dates: March 8-11, 2018
Location:
Grand Geneva Resort & Spa
7036 Grand Geneva Way
Lake Geneva, WI 53147
Event Website
---
D&D Gaming at Gary Con:
Return to the Ghost Tower of Iverness
This is a familiar scene. Shackled. Bound. The same faces surround you as the last time you were in this dark, dank cell. Your friends, your party members. You've been told that your actions have led to death and destruction near and far, but you were only doing what was demanded of you from those who hold you captive again now. A looming figure goes over your crimes and holds out a glowing gemstone, offering a trade for your lives. "You must undo what you have done and put this back," he whispers. "You must return to the Ghost Tower."
A four-hour competitive adventure by Elisa Teague.
Wizards Special Guests Attending: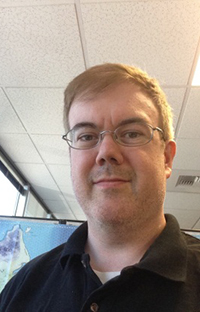 Mike Mearls
Mike Mearls works as the Creative Director on the D&D team. He led the development of the fifth edition rules and oversees the development of new campaigns, worlds, and rules for the game. Other RPGs he has worked on include Feng Shui, Unknown Armies, Vampire, and Warhammer FRP. He's been a D&D player since the early 1980s. His other interests include the fiction of Clark Ashton Smith and Fritz Leiber, the films of Quentin Tarantino, and video games such as Destiny and Halo. You can find Mike on Twitter.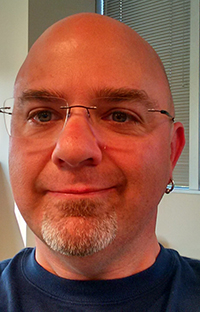 Chris Lindsay
Chris Lindsay began his love affair with Dungeons & Dragons as a wee lad in the early '80s. In 2010 Chris joined the D&D brand team and is currently the product manager for Dungeons & Dragons as well as the head of the D&D Adventurers League and the architect for the Dungeon Masters Guild, and Guild Adept program. Chris has been known to hop in front of a camera now and again, originally for ExtraLife charity events, and more currently on Maze Arcana's Peanut Gallery, and as a Dungeon Master during the Stream of Annihilation. Chris can also be seen handing out DM advice on Geek & Sundry's Epic Homebrews episode of GM Tips with Satine Phoenix. You can find him on Twitter under the moniker @OnnatryxTwitter.