Watch on Twitch: Wednesdays 1PM PT
It's our hour to discuss the content heading into each issue of Dragon+. We also take a more visual look at the design, development, and running of D&D gameplay material. Monthly, we also get artists and cartoonists together for our Dungeons & Doodles sketching hour!
Dragon+ streams every Wednesday at 1PM PT on the D&D Twitch channel (twitch.tv/dnd). You can also view past episodes below.
About the Host: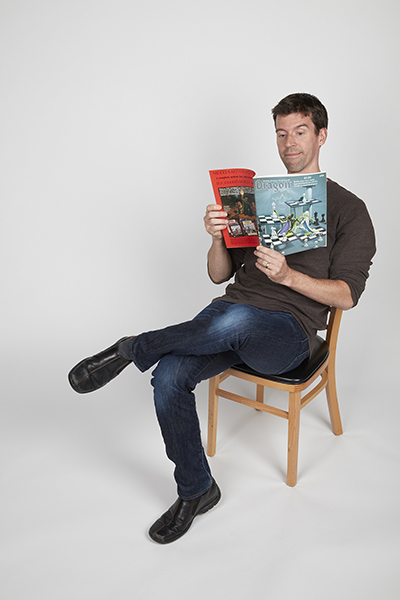 Bart Carroll
Bart Carroll has been a part of Wizards of the Coast since 2004, having worked with the Star Wars, G.I. Joe, Magic: the Gathering and Dungeons & Dragons brands through the years. He's also been a D&D player since 1980 (with fond memories of coloring the illustrations in his 1st Edition Monster Manual), and is thrilled that his current role includes the D&D website and Dragon+. His favorite monster is the brain in a jar. You can find Bart on Twitter.
---