Watch on Twitch: First Fridays 11AM PT
Join an in-depth conversation (not infrequently filled with spoilers and giveaways) with D&D's Senior Brand Director. Takes place monthly, on each first Fridays at 11AM PT on the D&D Twitch channel (twitch.tv/dnd). You can also view past episodes below.
About the Host: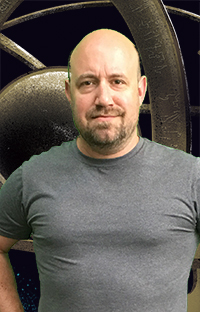 Nathan Stewart
Nathan Stewart is the Director of Dungeons & Dragons and oversees the talented team of wizards who deliver amazing adventures for millions of fans around the world. He joined Wizards of the Coast in 2012 to help lead the franchise into the future by expanding the brand blueprint into video games, movies and new entertainment. Previously, he has worked on other big game brands like Xbox, Grand Theft Auto, Madden Football, Pac-Man and more. You can find Nathan on Twitter.
---