Luke Gygax teams up with his friends at Wizards of the Coast, Iron Wind Metals and Dwarven Forge to reflect on the foundation of Dungeons & Dragons and celebrate its phenomenal resurgence. Join Luke and host, Satine Phoenix, as they discuss the origins of D&D from its creation in the tiny town of Lake Geneva, Wisconsin in 1974, to its massive influence reflected in the popular culture today.
Founders & Legends is a celebration of the men and women that pioneered roleplaying games, and we are celebrating by doing what we love so much—playing D&D! There will be three amazing adventures streamed live on July 28th. The first is a classic game of Advanced Dungeons & Dragons with Dungeon Master Stefan Pokorny. Following his game there will be two fifth edition adventures: Maze Arcana with Satine Phoenix, and a very special finale with D&D Franchise Creative Director Mike Mearls. Guests include industry leaders and celebrity players Joe Manganiello, Jason Charles Miller, T.J. Storm, Kelly Lynn D'Angelo, Mike Noe, Ruty Rutenberg, Amy Vorpahl, and more.
Extra Life
We play a lot of Dungeons & Dragons, both in front of the camera on twitch.tv/dnd and behind the scenes. But there's nothing more satisfying than playing D&D to raise money for kids. Extra Life is a charity organization we've been happy to be involved with, where gamers stream themselves playing with the express purpose of driving donations to children's hospitals. For 2018, we're expanding our livestreaming and other efforts taking place throughout the year.
For starters, as part of Founders & Legends, we'll be raising money in support of Extra Life. Look for further details at https://www.extra-life.org/team/dnd, and please consider donating to the cause.
You can also donate directly to any of the D&D Extra Life Team DMs:
Watch on Twitch
Founders & Legends livestreams Saturday, July 28 starting at 10AM PDT. Watch events all that day on the D&D Twitch channel.
About the Organizer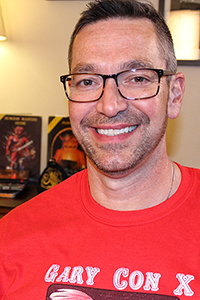 Luke Gygax
Luke Gygax was fortunate enough to be born the son of Mary and Gary Gygax right about the time that D&D was being written at the family home on 330 Center Street in Lake Geneva, Wisconsin. He was raised around the gaming table playing Dungeons & Dragons, and many other fantastic games with his Dad and other pioneers of the roleplaying game industry. Luke playtested several of the iconic early AD&D modules as the character Melf, the elven fighter/magic-user that created the spells Melf's acid arrow and Melf's minute meteors. Luke is best known as the founder and driving force behind Gary Con, a memorial convention held in honor of his late father. However, Luke is also the author of several adventure game accessories including Legion of Gold (GW1), The Lost City of Gaxmoor, several Blighted Lands used in Gary Con D&D tournaments and a series of Adventurers' Leagure modules debuted at Gary Con IX: A Night To Remember, To Find A Way Out and Oh, We Are In It Now.
Luke is more than an avid gamer and member of the Gygax Family; he has over 28 years of service to our nation. He began his military career in 1989 when he enlisted as an infantryman in the U.S. Army. He is a veteran of Desert Storm and the Iraq War. Luke's awards include the Combat Infantryman's Badge, Bronze Star, Meritorious Service Medal with Oak Leaf Cluster, and numerous others. He is a graduate of the Command and General Staff Officer's Course and is currently assigned full-time (AGR) as the Operations Officer for the 224th Sustainment Brigade in the California Army National Guard.
About the Host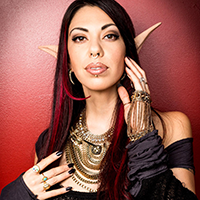 Satine Phoenix
Satine Phoenix is an illustrator, comic book creator and author who spent the last 8 years encouraging the Los Angeles Dungeons & Dragons Community. She began by coordinating weekly D&D games at Meltdown Comics and building meetup.com/LATabletopGamers. She founded CelebrityChariD20.com with Keith Baker for Reach out and Read in 2010. Satine co-created Maze Arcana in 2016 with Ruty Rutenberg as a way to connect with fellow gamers across the world. As Guild Adepts, they create tabletop content & travel the world from game stores to conventions teaching others how to take their games to the next level. You can read about her Gaming Escapades over the years on io9.com, Wired magazine, Maxim and Time Magazine.
In 2017 Satine continued Geek & Sundry's GM Tips, previously hosted by Matthew Mercer. In her new format, she showed their audience the value of learning from one another's experiences by interviewing Game Masters from all walks of life. Other shows she's been on recently are Geek & Sundry's Table Top (hosted by Wil Wheaton) & Projectalpha.com's Sagas of Sundry: Dread (game mastered by Ivan Van Norman).
You can watch her Tuesday nights 6pm PST Dungeon Mastering Sirens of the Realms on twitch.tv/dnd. Sirens of the Realms is about an all-girl bard band on tour through Faerun with special guests. Wednesday nights 7pm PST she plays Rose, an Aundairian Elf lounge singer, in Maze Arcana's Inkwell Society: A Neon Noir Live Play D&D game set in Eberron. Dungeon Mastered by Ruty Rutenberg on twitch.tv/mazearcana.
About the Guests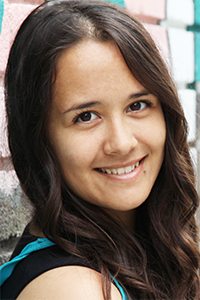 Kelly D'Angelo
Kelly D'Angelo: Hailing from the cold winds of Upstate New York, Kelly has a knack for the whimsical. An animation writer for Hasbro, a musical theatre writer, and a super-nerd, she combines all of her talents in one at the DM table. You can catch her in-person at her bi-weekly musical improv show with "Musical! The Musical!" at iOWest or you can tune into Geek & Sundry to see her dancing around at "Gather Your Party." With her dynamic voice work, layered storytelling, and jokes abound, you'll get sucked into her world like an unstable portal to the Nine Hells. And good luck trying to get out of one of those.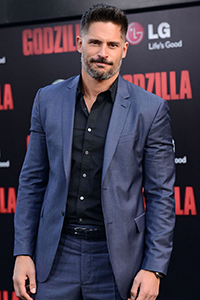 Joe Manganiello
Joe Manganiello is an actor, a producer, a director, a published author, an Emmy winning narrator, a streetwear brand CEO, and a lifelong D&D enthusiast. He earned a BFA in acting from The Carnegie Mellon University School of Drama before going on to become known for his roles in True Blood, the Magic Mike movies, Sam Raimi's Spider-Man, Pee Wee's Big Holiday, Sabotage, What to Expect When You're Expecting, Smurfs: The Lost Village, Rampage and his introduction as the DCEU super-villain Deathstroke at the end of Justice League. His first book, Evolution, has been printed in several languages and is available through Simon & Schuster's Gallery Books. He can next be seen in the film Stano, which he starred in and produced through his company 3:59. D&D fans will instantly recognize his character Arkhan the Cruel from his arcs on Critical Role, Force Grey Season 2, and Jocks Machina. His fantasy/heavy metal themed streetwear line Death Saves involves a collaboration with Dungeons & Dragons, and as of July 20th will be available worldwide exclusively through death-saves.com. He lives in Beverly Hills with his wife, and serves on the board of trustees for Children's Hospital of Pittsburgh.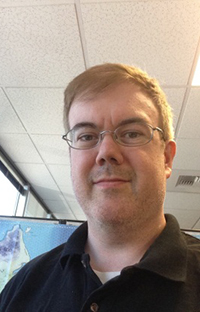 Mike Mearls
Mike Mearls works as the Creative Director on the D&D team. He led the development of the fifth edition rules and oversees the development of new campaigns, worlds, and rules for the game. Other RPGs he has worked on include Feng Shui, Unknown Armies, Vampire, and Warhammer FRP. He's been a D&D player since the early 1980s. His other interests include the fiction of Clark Ashton Smith and Fritz Leiber, the films of Quentin Tarantino, and video games such as Destiny and Halo.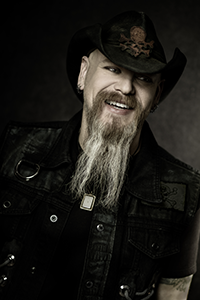 Jason Charles Miller
Jason Charles Miller is an accomplished and multi-faceted performer, with more than two decades of professional experience as a musician, songwriter, singer and voice actor. Originally from Clifton, VA, Jason now lives in Los Angeles, CA where he owns and runs the successful recording complex, Central Command Studios. Jason has co-written songs with artists Marilyn Manson, Billy Ray Cyrus, Ben Moody [Evanescence], Chuck Goff [Toby Keith Band], Jeordie White [Nine Inch Nails], Driver Williams [Eric Church Band], Otherwise, Rev Theory and living legend Paul Anka. Songs he's written can currently be heard on HBO's True Blood and Hung, WWE Smackdown, The NFL Today, Dateline NBC, and the wildly popular web series The Guild, Co-Optitude, Signal Boost, Dick and Johnson, The New Adventures of Peter and Wendy and Critical Role. As a solo artist, Jason has opened for country greats Alan Jackson, Toby Keith, Gary Allan, Eric Church, Justin Moore, Big Kenny of Big and Rich, and Jerrod Niemann. Miller is also widely recognized as the frontman and founder of the rock band Godhead, the only band ever signed to Marilyn Manson's Posthuman Records. As a voice actor, he has appeared in over 100 animated productions and video games. Jason is the host of the popular Geek & Sundry show "Starter Kit," a show that teaches celebrities how to play role playing games.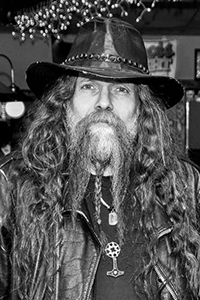 Mike Noe
Mike Noe played his first game of AD&D back in 1st edition days and was hooked. He was hired by Ral Partha in the summer of 1982 as a two-week temp and never left, staying with the company through three groups of owners, including Fasa and WizKids, and advancing from casting and packing miniatures to factory manager, co-sculpting manager, and convention coordinator, and finally to vice-president. In 2002 he branched off, founding Iron Wind Metals, which produces Ral Partha Classic miniatures, Chaos Wars Fantasy wargame minis and rules, and BattleTech miniatures, among other lines, as well as doing extensive contract casting and mold work. He attended his first gaming convention in the early 80's, ran the show booth for Ral Partha and then Iron Wind for years, and is currently director of operations for Gary Con, as well as President and CEO of Iron Wind. In addition to work and gaming, he occasionally has time to ride his motorcycle, does some medieval recreation, is a licensed minister, and was extremely proud when an employee told her parents that she worked for "biker-nerds".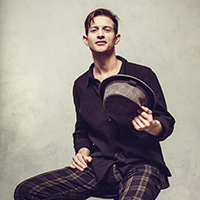 *Ruty*
*Ruty* is a US Army OIF/OEF Veteran, Actor, Writer, Voice Over, and Award Winning Dungeon Master & Creator. Ruty's expertise spans multiple platforms, with work alongside all the major studios on titles such as Argo, Fury, Finest Hours, Magnificent Seven, the recently released Growhouse by Snoop Dogg & DJ Pooh, and The Wall directed by Doug Liman. When not acting, voice acting, or writing for film & television, Ruty is writing content for Dungeons & Dragons, and a host of other RPG publishers and game designers. Somehow, he finds the time to stop for panels on the convention circuit—recently PAX, Gary Con, Emerald City & Los Angeles Comic Cons, Winter Fantasy; you can also catch him next at Gen Con, alongside his Maze Arcana co-creator Satine Phoenix. When he can, he loves gaming with attendees and is currently planning the future content as Dungeon Master of the amazing Maze Arcana titles, Orphan Echo and Peanut Gallery….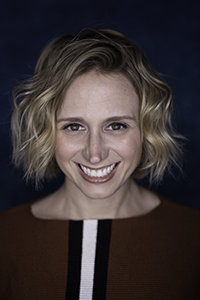 Amy Vorpahl
Amy Vorpahl is a writer, actress, and singer-songwriter from the grand ol' state of Texas with a BFA in Acting from University of Oklahoma. She has worked in the digital space for several years as a writer, producer, host and gamer for several years at places like Nerdist, Geek and Sundry, Buzzfeed, The Attack, and Comic Con HQ (both Legendary Digital and Lionsgate Digital). As a host, you might have seen her on the Nerdist deep dive show, "Nerdist News," or on any of Nerdist's talk shows Talks Back, Alpha Book Club, or What the Friday. As a writer, Amy was the sole writer on Mothership, the Nerdist digital comedy/variety show, and has also written for Nerdist's Sidekick: with Matt Mira and The SPAACE Program, as well as What's News and Mostly Harmless for Comic Con HQ. Most notably, she wrote on Making a Scene with James Franco, which was nominated for an Emmy.
Amy has spent over ten years performing improv and sketch at the comedy schools in L.A. including Groundlings Sunday Company, UCB, and iO West, and she has used all of that training in roles in movies as well as TV shows like The Newsroom, The Mindy Project, and Super Fun Night! She might be best known around the internet for streaming tabletop RPGs like Dungeons & Dragons on big gaming twitch channels, including D&D's official twitch! She's even been on the fan-favorite D&D show, 'Critical Role!' Her album, Songs in the Key of D&D, released at SXSW on the Nerdist stage, and she has performed her songs live at several different venues.
She's passionate about using storytelling and fantasy to form community, and one of her favorite hobbies is Dungeon Mastering games for her friends and for strangers. Pop culture, sci fi, fantasy, and games (video, tabletop, or RPGs!) are safe-bet conversation starters, so never hesitate to say hello—in person or on the internet* (*internet caveat: you're not a murderer).